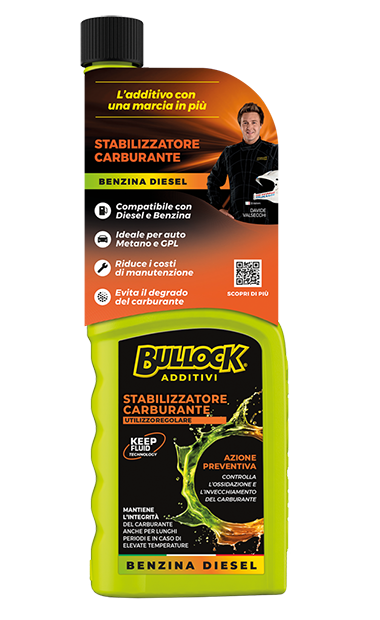 Prevention
Fuel Stabilizer
---
Petrol
Thanks to its special antioxidant agent, this product avoids fuel oxidation and aging and therefore a decrease in performance. It also prevents the formation of rubbers, paints and insoluble deposits in the tanks, in the engine, and in the carburetor, even in case of high temperatures. Ideal for Bi-Fuel cars. Excellent for all vehicles that are used infrequently such as motorcycles, gardening machinery, and boats.
Use
200 ml treat a full tank of fuel (up to 50 liters).
To be used every 3,000 km for Bi-Fuel cars.
Size 200 ml
Features and Advantages