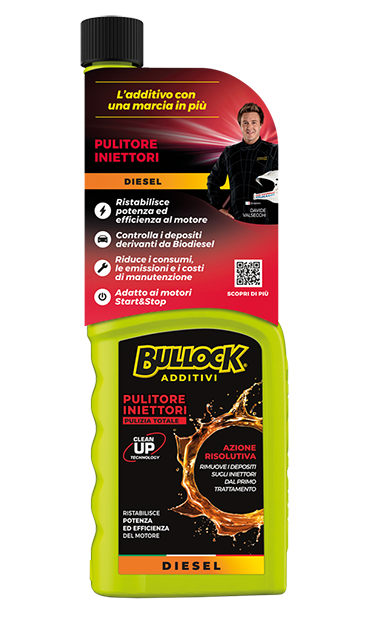 Resolution
Injector Cleaner
---
Diesel
Thanks to its concentrated detergent formula with Clean Up technology, this product removes deposits on the injectors, even when heavily clogged, from the very first use and restores the engine's original performance and efficiency, reducing fuel consumption, emissions, and exhaust gases. It also protects the entire engine from corrosion and rust, and reduces the irregular idle value. Suitable for all diesel engines including DI, IDI, and common rail.
Use
250 ml treat a full tank of fuel (up to 60 liters). In case of particularly clogged injectors, use the product with at least 20 liters of fuel.
To be used every 5,000 km for slightly dirty injectors, or for several consecutive full tanks in case of particularly dirty injectors.
Size 250 ml
Features and Advantages